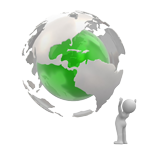 What is Virtual Computing?
Virtual Computing, also know as virtualization.
Server virtualization brings positive transformations such as; reduced hardware costs, improved server provisioning and deployment, better disaster recovery solutions, efficient and economic use of energy, and increased staff productivity to companies that adopt it. It may seem like a daunting task to move to a virtual infrastructure, and without proper expertise it can be. Nak Systems Inc. has led large and small server virtualization projects for IT consulting clients. Our trained and certified virtualization consultants know how to provide for your unique business requirements and design a plan that meets your goals and your budget constraints. We work with proven solution providers such as VMWare, HyperV and ProxMox, to bring your business into a new era of efficiency and productivity.

To schedule a no-obligation virtualization services assessment, with one of our expert IT consultants, call us today at 780.357.3857, or click here to contact us.
Benefits of server virtualization for your business
Server virtualization has proven itself to be a revolutionary technology solution for IT management, presenting capabilities that would never be possible within a physical infrastructure.
At an economic stance, the benefits of server virtualization are focused on cost savings because it allows multiple applications to be installed on a single physical server. According to vendor VMware, each virtualized server workload saves more than $3,000 per year.
Server virtualization leads to a variety of positive benefits within your company's IT department, especially if you have a wide variety of applications working on a significant number of servers. So how exactly will your company benefit from a virtual infrastructure?
Let's take a look at the top five reasons:

Reduce hardware costs from server virtualization
Most of the servers in a strictly physical environment are heavily underutilized, using only an estimated 5-15 percent of their capacity. When you implement a virtualized server / cloud computing approach, hardware utilization is increased because one physical server can now hold multiple virtual machines. Applications no longer need their own server because each virtual machine on the physical server now runs them. In 2011, IDC reported a 40 percent reduction in hardware and software costs for IT departments that adopted a server virtualization strategy.

Faster server provisioning and deployment
Server virtualization enables system provisioning and deployment within minutes, allowing you to clone an existing virtual machine without the hours and costs normally spent installing a new physical server. Companies with virtual environments already look back and cringe at the grueling process of filling out a purchase order, waiting for the server to arrive and then waiting hours for the operating system and applications to finish installing. Time and cost add up substantially, not to mention the growing number of racks and cables you would have to purchase to accommodate for the increasing number of physical servers. Datacenter virtualization is most certainly necessary for most businesses to keep up with the explosion of data resources needed to keep pace with competitors.

Server virtualization greatly improves disaster recovery
Perhaps the greatest benefit of server virtualization is the capability to move a virtual machine from one server to another quickly and safely. Backing up critical data is done quickly and effectively, because your company can effortlessly create a replication site. Most enterprise virtualization platforms contain software that helps automate the failover during a disaster. The software also allows you to test a disaster recovery failover... think of it as your data center's own fire escape plan. If a data center disaster occurs, your infrastructure is already set up to take appropriate measures for a swift and safe recovery. Try achieving that with arrays of physical servers – now that's a real disaster!

Virtualization saves significant energy costs
Among other server virtualization benefits, the migration of physical servers to virtual machines allows you to consolidate them onto fewer physical servers. The result? Cooling and power costs are significantly reduced, which means not only will you be "going green", but you will also have more green to spend elsewhere. According to VMware, server consolidation reduces energy costs by up to 80%. Another major plus is the ability to power down servers without affecting applications or users.

Increase staff productivity
Having fewer physical servers means there are less of them to maintain and manage. As discussed in benefit #2, applications that used to take days or weeks to provision, are now done in minutes. This leaves your IT staff more time to spend on more productive tasks such as driving new business initiatives, cutting expenses, and raising revenue.