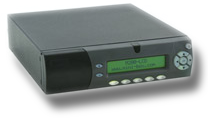 NAK.AppServer
Micro Application Server
NAK.AppServer was assembled out of the need for a small form factor, low cost server.
To run NAK.Apps natively, without the need for virtualization software or the concern of rebooting due to a Windows update.

Informative Front Panel LCD


Intel® Quad-Core Processor J1900 2.0Ghz


Samsung SSD
Solid State Drive
for read and write speed increase from traditional spinning hard drives, as well lower power, and reliability.